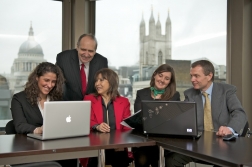 Knight Hamilton is an international Headhunting, Executive Search and Recruitment Company.
We provide permanent staff, interim managers and project development services - to enable our major corporate clients to exploit and manage new technology for business advantage.

We are based in London UK - and we headhunt senior executives and managers as well as experienced specialist and technical staff. We work at high speed to fill serious management and staff gaps and we offer the highest levels of quality and service.
We specialise in providing UK and international CEOs, CIOs - VP Sales and Marketing - in IT and Telecoms - including both Sales and Technical experts - at senior levels - including IT Security, Big Data, Analytics and Business Intelligence.
We have our carefully selected top candidates in our Skills Bank
Knight Hamilton recruit skilled candidates for our clients in specific areas including -
Information Security and Risk Management
Big Data, Microsoft Dynamics, Application Infrastructure & Support
Business Intelligence & Data Warehousing
We provide Permanent staff or Interim as well as Contractors
Interim managers are available within a few days or sooner
We have IT Security and Big Data Sales, Marketing, Engineers and Consultants who can explain what the product or service does, how it does it and how to improve ROI.
Whether you are an Employer in need of specialist candidates and talent in IT security, Big Data or Business Intelligence - or you are a relevant candidate in these areas looking to develop a confidential relationship with a specialized head hunter and recruiter –
- we invite you to call us today.

We provide Sales, Marketing and Technical Professional's across the UK and internationally, as permanent staff or interims including :
Sales Executive, Account Manager, Business Development Executive/Manager, Partner Manager, Channel Manager, Alliance Manager, Sales Manager and/or Sales Director
Big Data Architects, Big Data Engineers, Mid to Senior level Data Scientists,
- Data Analysts, Heads of Analytics / CTOs, Analytics Consultants and Big Data Consultants
Check/CLAS consultants, Secure systems design, Penetration testing, Ethical hacking, Forensic computing, Information assurance, Software & systems engineering,
SOC support analysts, Project managers, Security Cleared (SC) personnel
Knight Hamilton offers candidates with specialised industry knowledge in the markets we know best: Information Security, Business Transformation, Big Data, Microsoft Dynamics, Application Infrastructure & Support and Business Intelligence & Data Warehousing. In each sector we have candidates who have worked in their specialist fields for many years.
See our IT Security Issues Page
See our Big Data Issues Page
We can provide both the best of what a head hunter and recruitment company can offer (speed, variety and flexibility of resource and skills) etc. (combined with a highly flexible and competitive pricing strategy) - and the best of what a consultancy offers (expert advice & project delivery) to solve our clients' resourcing problems.
Interim Management
If you have a project that needs to be delivered or wish to hire key individuals on an interim or contract basis then we can offer you comprehensive resource solutions.
We offer a highly specific executive search service within our specialist areas in including very targeted headhunting. The vast majority of good talent are not making themselves known publicly by visiting job boards or other services. Therefore these potential candidates are usually hidden from most employers and must be recruited or headhunted directly. We know and talk with many of these experts daily.
In adition we provide candidates across all industries, disciplines and job categories including IT, Telecoms, Human Resources, Marketing, Sales, Business Development, Manufacturing, Operations, Supply Chain, On Line Gaming, Lottery, Hair and Beauty, Retail, Call Centres.

We search for senior executives and senior managers including CEO, MD, FD, HR Director, IT Director, Change Director, Operations Manager, Project Manager, IT Manager, Telecoms Manager, Finance Manager, Technical Managers and skilled IT candidates.

We also provide both Offshore Outsourcing and Nearshore Outsourcing including -- IT development skills, call centres and full Business Process Outsourcing (BPO).
In addition we are an industry commentating and analysis company.
We have over 150 years combined IT and Telecoms industry experience -- including over 40 years combined recruitment experience in Headhunting, Executive Search and Interim Management.

We provide all recruitment methods -- We offer a complete range of flexible services including headhunting, search, contingency, retained, media campaign and outsourced recruitment management.

We can identify uniquely talented executives to match our clients company requirements and to enhance their competitive positioning and performance. As an executive search firm, we are hired by companies to search for, identify and attract qualified candidates for senior executive level positions.

Clients include major corporates in the UK and worldwide in addition to IT and Telecoms suppliers, operators, systems integrators, software companies and consultancies etc.

With our specialised industry knowledge and many years experience in IT and Telecoms we are able to keep track of industry developments and locate key candidates. We work in partnership with our clients to solve their human resource challenges by recruiting leadership capital i.e. team players and business winners who are achievers and can add value.