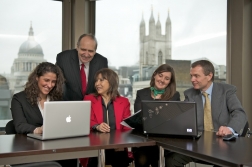 Knight Hamilton is an international Headhunting, Executive Search and Recruitment Company.
We provide permanent staff, interim managers and project development services - to enable our major corporate clients to exploit and manage new technology for business advantage.

We are based in London UK - and we headhunt senior executives and managers as well as experienced specialist and technical staff. We work at high speed to fill serious management and staff gaps and we offer the highest levels of quality and service.

We specialise in providing UK and international CEOs, CIOs - VP Sales and Marketing - in IT and Telecoms - including Sales teams and Technical experts - at all levels.

We provide candidates across all industries, disciplines and job categories including IT, Telecoms, Human Resources, Marketing, Sales, Business Development, Manufacturing, Operations, Supply Chain, On Line Gaming, Lottery, Hair and Beauty, Retail, Call Centres.

We search for senior executives and senior managers including CEO, MD, FD, HR Director, IT Director, Change Director, Operations Manager, Project Manager, IT Manager, Telecoms Manager, Finance Manager, Technical Managers and skilled IT candidates.

We also provide both Offshore Outsourcing and Nearshore Outsourcing including -- IT development skills, call centres and full Business Process Outsourcing (BPO).
In addition we are an industry commentating and analysis company.
We have over 150 years combined IT and Telecoms industry experience -- including over 40 years combined recruitment experience in Headhunting, Executive Search and Interim Management.

We provide all recruitment methods -- We offer a complete range of flexible services including headhunting, search, contingency, retained, media campaign and outsourced recruitment management.

We can identify uniquely talented executives to match our clients company requirements and to enhance their competitive positioning and performance. As an executive search firm, we are hired by companies to search for, identify and attract qualified candidates for senior executive level positions.

Clients include major corporates in the UK and worldwide in addition to IT and Telecoms suppliers, operators, systems integrators, software companies and consultancies etc.

With our specialised industry knowledge and many years experience in IT and Telecoms we are able to keep track of industry developments and locate key candidates. We work in partnership with our clients to solve their human resource challenges by recruiting leadership capital i.e. team players and business winners who are achievers and can add value.