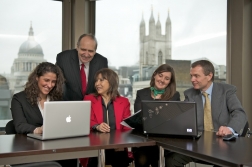 Important Notice: Our new website is currently being built and will be available shortly.
Knight Hamilton is an international Recruitment company - and a Big Data Contractor Agency. We also supply Interim Managers.
We are also an Agent for supplying Contractors for Big Data, Business Intelligence BI and IT Security contracts.
We are also an IT Security Contractor Agency.
We can provide very experienced contractors within 2 days - and they are available - from a few days to many weeks or months - i.e. for as long as necessary:
Our Contractors are overqualified / they have "seen it and done it before "and are a very safe pair of hands". They have no politics and their role is to finish the job successfully and on time.
Their roles include -
Data Scientist, Big Data Architect, Big Data Engineers, Mid - Senior level Data Scientist
Data Analyst. Heads of Analytics / CTO Analytics Consultant, Big Data Consultants
We supply big data data scientists, big data data analysts, business analysts, big data solutions architects, big data managers, big data consultants, big data engineers, big data researchers, big data visualizers, data warehouse analysts, data quality analysts, MI analysts and data migration analysts, chief data officers, solution architects, data modellers, project managers, programme managers, delivery managers etc.
See our BIG DATA ISSUES -- Big Data Trends for 2018
Our contractor and interim manager benefits include -
For example - They can "rescue " a critical or failing Big Data project etc.
Or for example - They can help a company to decide on a new e.g. Big Data strategic direction / evaluate new products / produce the strategic plan / recruit the team etc. The company can then hire lower salaried permanent team members to grow the projects etc. The contractor could then perhaps be hired on just one day a week or month to oversee the critical stages etc.
Headhunting and Executive Search
We also also offer Headhunting and Executive Search . We provide permanent staff, Contractors - Interim Managers and project development services - to enable our major corporate clients to enhance their business teams and to also exploit and manage new technology for business advantage.

We are based in London UK - and we provide Big Data Contractors. We also headhunt senior executives and managers as well as experienced IT specialist and technical staff..
We work at high speed to fill serious management and staff gaps and we offer the highest levels of quality and service.
We also recruit UK and international CEOs, CFOs, CIOs, HR, VP Sales and Marketing etc. - - in all business areas including IT and Telecoms - both Sales and Technical experts - at senior levels - including IT Security, Big Data, Analytics and Business Intelligence professionals.
We provide candidates across all industries, disciplines and job categories including IT, Telecoms, Human Resources, Marketing, Sales, Business Development, Manufacturing, Operations, Supply Chain, On Line Gaming, Lottery, and Retail etc.,
We have our carefully selected top candidates in our Skills Bank including -
Contractors for IT Security and Risk Management , Big Data, Microsoft Dynamics, Application Infrastructure & Support, Business Intelligence & Data Warehousing
See our BIG DATA ISSUES page - Big Data Trends for 2018
We have IT Security and Big Data Engineers,Consultants, Sales and Marketing etc.
See our IT Security Issues Page
Whether you are an Employer in need of specialist candidates and talent in IT security, Big Data or Business Intelligence - or other IT areas, Telecoms, Human Resources, Marketing, Sales, Business Development, Manufacturing, Operations, Supply Chain, On Line Gaming, Lottery, and Retail etc. - or you are a relevant candidate in these areas looking to develop a confidential relationship with a specialized Big Data contract agency head hunter and recruiter .
- we invite you to call us today.